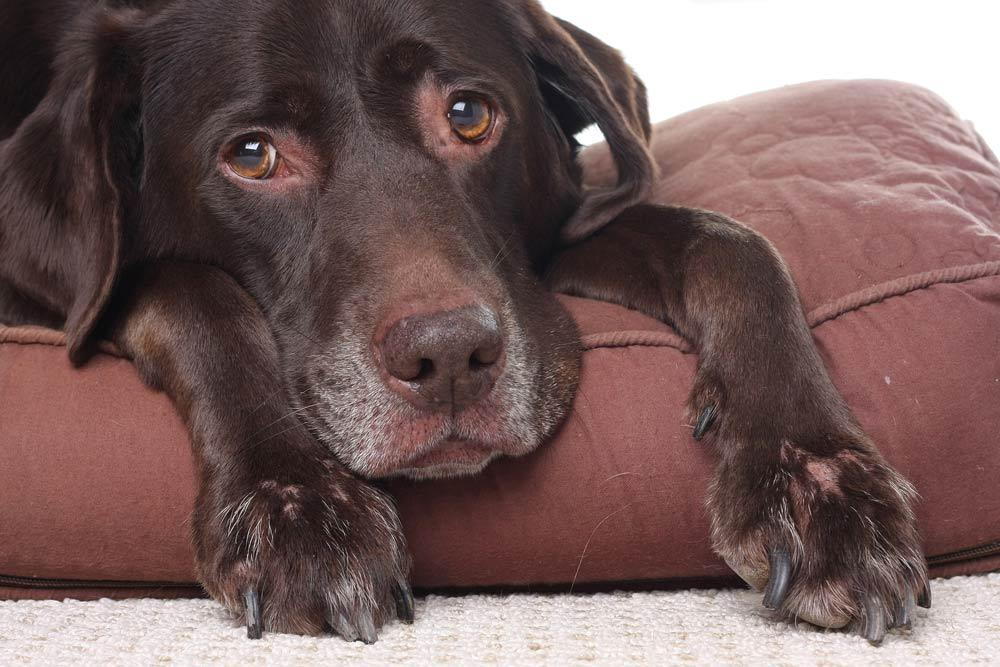 The jury is still out on what animal vomits the most, cats or dogs? If you are going to get a puppy or dog, sooner or later, vomit will appear. Most of the time, vomiting in dogs and puppies is nothing to worry about. However, if you are worried about your dog or puppy's vomiting, do not hesitate to call your veterinarian, such as our veterinarians at Brandywine Veterinary Hospital in Greenville and Chadds Ford, PA. Let's take a closer look at why dogs get sick.
When Not to Worry
If your dog or puppy vomits only once in 24 hours, everything should be fine. If your dog or puppy acts normal right after vomiting, has just started a new medication, or shows no other symptoms, then it should be alright. Keep an eye on your pet, and make sure he or she has access to plenty of water to prevent dehydration.
Benign Reasons for Vomiting in Dogs
Dogs and puppies can vomit because they overeat, if they are stressed, or very excited. Dogs like to eat grass, even though it usually makes them vomit. Just why they eat grass is debatable. Older dogs are also prone to vomiting white or yellow bile when they wake up in the morning. Their stomach is irritated by acid. Eating will help stop the vomiting.
Poisoning
Vomiting is one of the most common symptoms of poisoning. Vomiting is often seen with other symptoms like vomiting blood, shaking, seizures, problems breathing, diarrhea, passing blood, and swellings. Poisoning is a medical emergency and must be treated at once. Call your veterinarian or the ASPCA Animal Poison Control Center at (888) 426-4435.
Illnesses
Vomiting is often a sign of illness, especially if it is chronic. Chronic vomiting caused by illness tends to be combined with other symptoms like diarrhea, loss of appetite, fever, and many more.
Contact Our Veterinarians at Brandywine Veterinary Hospital
If you have questions as to why your canine companion is vomiting and live in the Greenville or Chadds Ford areas, contact Brandywine Veterinary Hospital to speak with one of our veterinarians. Call our team today at (610) 459-0500 or reach us through our website by using our online contact form.